Please note that due to increased manufacturing costs, we will have to make a price adjustment from 1 June 2023.
Kirill Petrenko conducts Shostakovich's Symphonies 8–10
On CD and Blu-ray
Kirill Petrenko describes Dmitri Shostakovich's Eighth Symphony as an "incredible psychological drama". The composer wrote it while his life was in danger during the Second World War: between a perilous existence and Stalinist censorship. The Ninth and Tenth also bear vivid witness to Shostakovich's confrontation with the regime – and his self-assertion. Berliner Philharmoniker Recordings now releases the recordings of Symphonies 8–10 as the orchestra's second major hardcover edition with chief conductor Kirill Petrenko.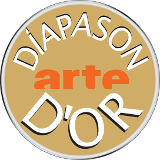 Berliner Philharmoniker
Kirill Petrenko

Dmitri Shostakovich
Symphony No. 8 in C minor, op. 65
Symphony No. 9 in E flat major, op. 70
Symphony No. 10 E minor, op. 93