Kirill Petrenko conducts Shostakovich's Symphonies 8–10
On CD and Blu-ray
Kirill Petrenko describes Dmitri Shostakovich's Eighth Symphony as an "incredible psychological drama". The composer wrote it while his life was in danger during the Second World War: between a perilous existence and Stalinist censorship. The Ninth and Tenth also bear vivid witness to Shostakovich's confrontation with the regime – and his self-assertion. Berliner Philharmoniker Recordings now releases the recordings of Symphonies 8–10 as the orchestra's second major hardcover edition with chief conductor Kirill Petrenko.
Musically, each of the three symphonies is a world of its own – what unites them is the desire for freedom: in one case whispered behind closed doors, in another ironically distorted, in another shouted out. Shostakovich's Eighth delivered a forced-smile tragedy to the authority greedy for patriotic hymns. And despite all the camouflage, the work was banned after a few years. With his Ninth Symphony, the composer then made a surprising u-turn, so that he had to remain silent as a symphonist until after Stalin's death – in order to survive himself. Not only the traditional significance of the numbering of the Ninth, but also the fact that the war had been won led the people and officials of the Soviet Union to hope for a grand heroic celebration. Instead of redemption at the end of the war, Shostakovich saw the countless victims – and the approach of the next catastrophe. In the detached tone of the First Viennese School and with grotesque gaiety, his Ninth depicts a circus world that held up a distorting mirror to the regime.

The Tenth burst out of Shostakovich – after an eight-year hiatus – immediately after Stalin's death. Kirill Petrenko calls the work in which the composer makes himself the protagonist the "greatest liberation in his artistic work after the Fifth": his monogram in tones – DSCH – triumphs in a fierce battle over the mighty machinery of the dictatorship. The hope for freedom that stands at the end of this symphony holds great topicality as a musical message.

The edition contains the recordings, made during the Corona pandemic, on two CDs and a Blu-ray. They are accompanied by an interview film with Kirill Petrenko and in-depth texts on Shostakovich's works. In the foreword, the chief conductor of the Berliner Philharmoniker also explains his attachment to the composer's work. The edition was designed by Thomas Demand. His photographs symbolise the tensions faced by Shostakovich in the creation of his works: on the outside, the oppressively uniform row of iron lockers; on the inside, photographs of flowers in Moscow's Gorky Park.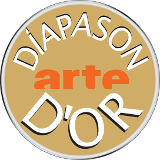 Berliner Philharmoniker
Kirill Petrenko

Dmitri Shostakovich
Symphony No. 8 in C minor, op. 65
Symphony No. 9 in E flat major, op. 70
Symphony No. 10 E minor, op. 93
Available versions
Kirill Petrenko conducts Shostakovich's Symphonies 8–10

On CD and Blu-ray

2 CD · 1 Blu-ray (Video)


Accompanying book
Hardcover, 80 pages

Download code
Audio files of the entire album in 24 bit and 96 kHz

Digital Concert Hall
7-day ticket to the Berliner Philharmoniker's streaming platform

Kirill Petrenko conducts Shostakovich's Symphonies 8–10

24-bit Download

Provided Formats
Stereo 24/96 [FLAC / WAV]


Digital Booklet

80 pages / German, Englisch p>