Your order will be processed and shipped by our team as soon as possible. Due to the pandemic, however, there may be delays in the dispatch of goods.
J. S. Bach's "St Matthew Passion"
2 DVD + 1 Blu-ray / linen edition
Sir Simon Rattle was in no doubt: the performance of the St Matthew Passion which he realised together with the Berliner Philharmoniker and the Rundfunkchor Berlin in 2010 was for him "the single most important thing we ever did here". Critics around the world agreed. They praised the outstanding musical interpretation of the soloists, choir and orchestra and the semi-staged production by director Peter Sellars. But although he brings powerful images to the stage, dramatic effects are by no means the focus. "It's not theatre," according to Sellars, "it's a prayer, a meditation." Making this tangible is the real aim of this haunting performance.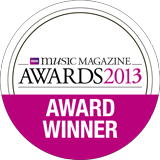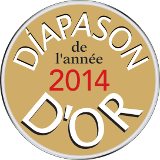 Programme
Johann Sebastian Bach: St Matthew Passion BWV 244
Berliner Philharmoniker
Sir Simon Rattle Conductor
Camilla Tilling Soprano
Magdalena Kožená Mezzo-Soprano
Topi Lehtipuu Tenor (Arias)
Mark Padmore Tenor (Evangelist)
Christian Gerhaher Bass (Christ)
Thomas Quasthoff Bass (Arias)
Rundfunkchor Berlin
Simon Halsey Chorus Master
Knaben des Staats- und Domchors Berlin
Kai-Uwe Jirka Chorus Master
Peter Sellars Staging
Recording from 11 April 2010
Bonus
Peter Sellars and Simon Halsey in conversation