Your order will be processed and shipped by our team as soon as possible. Due to the pandemic, however, there may be delays in the dispatch of goods.
Kirill Petrenko and the Berliner Philharmoniker: The beginning of a partnership
The edition on CD and Blu-ray
In June 2015, the Berliner Philharmoniker elected Kirill Petrenko as their new chief conductor; he took up office in 2019. An exclusive edition now presents central recordings of this phase of anticipation and new beginnings. Performances of works by Beethoven, Tchaikovsky, Franz Schmidt and Rudi Stephan reveal not only the first important programme directions, but also the exciting, intensive music-making in this partnership.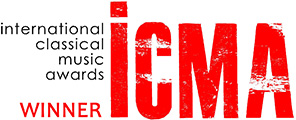 Berliner Philharmoniker
Kirill Petrenko conductor

Ludwig van Beethoven
Symphony No. 7 in A major op. 92
Symphony No. 9 in D minor, op. 125
with final Chorus "Ode to Joy" for four solo voices, chorus and large orchestra
Peter Ilyich Tchaikovsky
Symphony No. 5 in E minor op. 64
Symphony No. 6 in B minor op. 74 "Pathétique"

Franz Schmidt
Symphony No. 4 in C major

Rudi Stephan
Music for Orchestra

Bonus
Kirill Petrenko in conversation (49 min)