Kirill Petrenko and the Berliner Philharmoniker: The beginning of a partnership
The edition on CD and Blu-ray
In June 2015, the Berliner Philharmoniker elected Kirill Petrenko as their new chief conductor; he took up office in 2019. An exclusive edition now presents central recordings of this phase of anticipation and new beginnings. Performances of works by Beethoven, Tchaikovsky, Franz Schmidt and Rudi Stephan reveal not only the first important programme directions, but also the exciting, intensive music-making in this partnership.
A "musical snapshot of the early collaboration between the Berliner Philharmoniker and myself, and at the same time the initial spark of our association", as Kirill Petrenko describes the edition in the foreword. Three repertoire strands are outlined here which are also important for the future. First, there is the music of Russia, which Kirill Petrenko grew up with, and is represented here by Tchaikovsky's Symphonies No. 5 and 6. These are performances in which not only the passion and power of these works unfold fully, but also their details and fine nuances.

Another of Kirill Petrenko's interests is that of unjustly forgotten composers. As examples of this, the edition presents two composers on the cusp between late-Romanticism and Modernism: Rudi Stephan and Franz Schmidt. The latter's Fourth Symphony is presented here: music full of sonority and pain and at the same time a favourite of Kirill Petrenko.

And then – as a cornerstone of the partnership – there is German-Austrian Classicism and Romanticism. The importance of this repertoire to Kirill Petrenko is demonstrated by the prominent place Ludwig van Beethoven occupied in his concerts to open the 2018/19 and 2019/20 seasons, when the Seventh and Ninth Symphonies respectively were programmed. Both performances are also documented here.

The concert with Beethoven's Ninth also marked the beginning of Kirill Petrenko's tenure as chief conductor. The performance was not only a programmatic statement, but once again revealed the interpretative quality of this partnership. The Guardian wrote: "It was obvious why the orchestra wanted Petrenko. He has a gift for illuminating the innards of a score, […] his high-velocity Beethoven crackled with muscular rhythmic energy".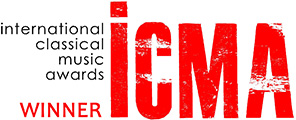 Berliner Philharmoniker
Kirill Petrenko conductor

Ludwig van Beethoven
Symphony No. 7 in A major op. 92
Symphony No. 9 in D minor, op. 125
with final Chorus "Ode to Joy" for four solo voices, chorus and large orchestra
Peter Ilyich Tchaikovsky
Symphony No. 5 in E minor op. 64
Symphony No. 6 in B minor op. 74 "Pathétique"

Franz Schmidt
Symphony No. 4 in C major

Rudi Stephan
Music for Orchestra

Bonus
Kirill Petrenko in conversation (49 min)

Available versions
Kirill Petrenko and the Berliner Philharmoniker

5 CD + 2 Blu-ray + download / hardcover-edition

5 CD 2 Blu-ray
Bonus: Kirill Petrenko and members of the Berliner Philharmoniker in conversation

Booklet
hardcover, 76 pages

Download code
For high-resolution audio files of the entire album in 24-bit and up to 192 kHz

Digital Concert Hall

7-day ticket for the Berliner Philharmoniker's video streaming service

Kirill Petrenko and the Berliner Philharmoniker: The beginning of a partnership

Vinyl edition on 6 LP

6 LP (180g Vinyl)


1,500 copy limited editon

Accompanying book
Hardcover, clothbound, 56 pages

Download-Code
Audio files of the complete edition in 24 bit and up to 192 kHz

Digital Concert Hall
7-day ticket to the video streaming platform of the Berliner Philharmoniker

Kirill Petrenko and the Berliner Philharmoniker: The beginning of a partnership

24-bit Download

Provided Formats
Stereo 24/192 [FLAC / WAV]
5.0 Surround 24/192 [FLAC / WAV]


Digital Booklet

76 pages / German, Englisch p>