Your order will be processed and shipped by our team as soon as possible. Due to the pandemic, however, there may be delays in the dispatch of goods.
Simon Rattle's farewell with Mahler's Sixth
On CD and Blu-ray
The end of an era and a musical highlight: Simon Rattle's farewell as chief conductor of the Berliner Philharmoniker with Gustav Mahler's stunning Sixth Symphony was given a standing ovation by the audience. In a high-quality edition you can relive this special moment on CD and Blu-ray. There is also an audio recording of Sir Simon's Philharmoniker debut conducting the same work, a documentary about his tenure, and an extensive companion book with many articles and photos.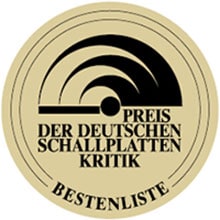 Berliner Philharmoniker
Sir Simon Rattle
conductor
Gustav Mahler
Symphony No. 6
CD 1: Recorded in June 2018 at the Philharmonie Berlin
CD 2: Recorded in November 1987 at the Philharmonie Berlin
Bonus videos:
Documentary: "Echoing an Era: Simon Rattle and the Berliner Philharmoniker, 2002-2018" (67 min)
Introduction by Sir Simon Rattle (10 min)